Dental CPT Codes
Dental CPT codes are often referred to as Level I codes and used to report procedures to medical payers for dental works. This code set is maintained by the American Medical Association.
Submitting Dental Claim Form
It is important to follow the dental claim form instructions exactly when submitting a medical claim. Common claim form errors include, but are not limited to, the use of punctuation, the absence of a description when reporting an unlisted CPT code, and use of the appropriate modifier or qualifier, when required. So we try to list dental CPT codes with one by one with descriptions because It is important for dentists to invest in staff training and resources to ensure accurate completion of any claim form to all third parties.
Dental Code Conversion
Convert Dental codes to new ICD-10 Medical codes, use cpt codes on your medical billing form with cross coding.
---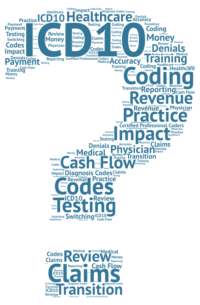 ICD-10 Code Usage
Some commercial payers, based on the plan design, may require ICD-10 diagnostic codes in order to adjudicate the claim correctly.
Payers need to define when and under what circumstances, providers will need to submit diagnosis codes.
Common interpretation of when provider diagnosis codes will be required for submission is when patients have enhanced benefit coverage for dental services due to oral health risks associated with certain systemic health conditions.
Common ICD-10 Codes For Dentists
K08.21-K08.26 - Atrophy
K08.0 - Exfoliation of Teeth Due to Systemic Causes
K05.32 - Chronic Periodontitis, Generalized
K05.00 - Acute Gingivitis
K05.10 - Chronic Gingivitis
K06.01 - Gingival Recession, Localized
K06.02 - Gingival Recession, Generalized
-- K12.2 - Cellulitis and Abscess of Mouth
K04.6 - K04.7 - Periapical Abscess
K00.6 - Disturbances in Tooth Eruption
K01.1 - Impacted Teeth
M26.31 - Crowding of Fully Erupted Teeth
K06.3 - Horizontal Alveolar Bone Loss

---
Anatomy Of An ICD-10 Code
| | | | | | | |
| --- | --- | --- | --- | --- | --- | --- |
| 1 | 2 | 3 | 4 | 5 | 6 | 7 |
| Section | Body System | Root Operation | Body Part | Approach | Device | Qualifier |
Section relates to type of procedure
Body system refer to general body system
Root operation specifies objective of procedure
Body part refers to specific part of body system on which procedure is being performed
Approach is the technique used to reach the site of the procedure
Device specifies devices that remain after procedure is completed
Qualifier provides additional information about procedure
---
CDT Code Range For Dental Terminology
| | |
| --- | --- |
| Diagnostic | D0100-D0999 |
| Preventive | D1000-D1999 |
| Restorative | D2000-D2999 |
| Endodontics | D3000-D3999 |
| Periodontics | D4000-D4999 |
| Prosthodontics, Removable | D5000-D5899 |
| Maxillofacial Prosthetics | D5900-D5999 |
| Implant Services | D6000-D6199 |
| Prosthodontics, Fixed | D6200-D6999 |
| Oral & Maxillofacial Surgery | D7000-D7999 |
| Orthodontics | D8000-D8999 |
| Adjunctive General Services | D9000-D9999 |
---
Most Expensive Dental Procedures With CDT Codes
Dental Bridges: Start at $3000
You may require dental bridges if you are experiencing tooth loss. The cost for dental bridges can vary and depends on how many teeth are involved in your treatment plan.
CDT Codes:
D0232
D2201
D2300
D2301
D3310
Dental Implants: $1000 - $2000
Dental implants are fixed in place and a permanent tooth replacement option. Fashioned from titanium, these artificial tooth roots are surgically inserted into your jawbone and then hold a replacement tooth, or dental crown.
CDT Codes:
D4420
D4421
D4422
D4423
Dental Crown/Abutment: $2500 - $4000
The cost varies widely for dental implants and crowns/abutments as the price is dependent on the type of implant, graphing, and restorative materials used in your unique case.
CDT Codes:
D0095
D0099
Dental Crowns, Inlays or Onlays: $1000 - $2500
If you have a dental implant, a broken tooth, a severely decayed tooth, or other dental restoration options such as tooth fillings aren't possible, your dentist may recommend a dental crown, inlay or onlay.
CDT Codes:
D5001
D5003
D5005
D9900
Clear Correct Cost: $3500 - $6000
Clear Correct clear braces are a wonderful option for patients who want to straighten their teeth in an inconspicuous manner. Clear Correct treatment uses a series of custom-fitted aligner trays to straighten upper and lower teeth just like regular braces - but without metal brackets or wires.
CDT Codes:
D0132
D0133
D0134
D0135
D0136
D0137
D0138
D0139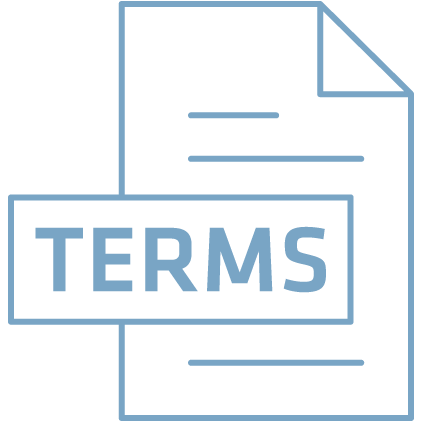 View all dental terminalogy in dental billing claim form. Know how to write it.
Importance Of CPT Dental Code Usage
It is critical that the billing staff continually update their knowledge of billing codes, especially now that HIPAA regulations have been implemented, requiring all offices and insurance companies to use only current Dental CPT codes in filing and processing claims electronically. It is also imperative, unless an extension was filed, that these codes were incorporated into the billing protocol for all claims.